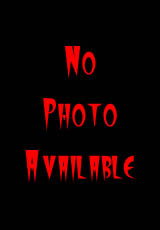 Birthdate: 31 Dec 1941
Birthplace: New York, New York, US

Like William Girdler, Oliver Hellman or even Ed Wood, Sean S. Cunningham had a successful career of starting films cheap and fast. Originally from New York, Cunningham had a vast knowledge of directing films and came to Hollywood. He started about the same time Wes Craven did. Cunningham meet Craven and decided to make a comedy-romance film called Together (1971). Then they both shocked the world with the rape and ultra-violence of Last House on the Left (1972). Craven directed the flick and Cunningham finaced and produced. However Cunningham wanted to get a mix of comedy and horror and made Case of the Full Moon Murders (1974) and then started other comedy films like Manny's Orphans (1978) and _Here Come the Tigers (1978) (qv). Struggling in Hollywood Cunningham saw John Carpenter's Halloween (1978) and wanted to make a follow up type film but would possibly regret it. Cunningham brought Friday the 13th (1980) into the cinema in 1980, a year of many other horror films. Friday the 13th (1980) was a shocking, gory and violent film about camp counselors being slashed by a killer and had Betsy Palmer in the lead role. Little did Cunningham know that Friday the 13th would have never ending sequels. Cunningham gladly avoided all of them and Friday the 13th remains one of the most popular horror films in history. Instead Cunningham wanted to make it big when he brought a best-selling novel to the screen, Stranger Is Watching, A (1982) with Rip Torn, but it was a disappointment. Cunningham went downhill with the over sexed teen comedy Spring Break (1983) and New Kids, The (1985). Cunningham then produced House (1986) and several of its sequels. Cunningham next entered the world of underwater terrors after Abyss, The (1989) was released. Cunningham did a follow up called DeepStar Six (1989), but it was a flop, however it beat another 1989 underwater thriller Leviathan (1989) at box office recipts. Cunningham was finished with directing and moved on to producing films and teaching. He produced Horror Show, The (1989), My Boyfriend's Back (1993) and Friday the 13th's last sequel Jason Goes to Hell: The Final Friday (1993). Cunningham then did yet another follow up to Friday the 13th with Jason X (2002).