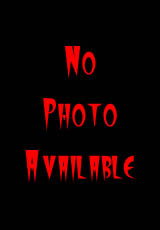 Birthdate: 15 Jul 1938
Birthplace: New York City, New York, US

Low-budget auteur whose exploitative pictures are a notch above the typical genre fare. Growing up in New York City, Cohen learned rudimentary filmmaking techniques at the City College Film Institute. He broke into the movie business as a screenwriter, first on TV Westerns and later on the likes of I Deal in Danger (1966) and Daddy's Gone A-Hunting (1969). In the early 1970s, he took up directing, cranking out pictures that were heavy on social consciousness and laced with irony. His Black Caesar (1973) was one of the most successful "blaxploitation" films; the same year's Bone examined racial attitudes and stereotyping among middle-class whites. Cohen turned his attention to the horror genre with It's Alive! (1974), a story about a monsterish mutant baby deformed by environmental pollution. This loopy picture was successful enough to spawn two sequels, It Lives Again (1978) and It's Alive III: Island of the Alive (1987). Cohen's work, not always easy to classify in spite of recognizable genre trappings, is characterized by taut action and ambitious philosophical concerns. For example, his Demon (aka God Told Me To 1977) dealt with nothing less than a possible Messiah from outer space, while The Stuff (1985) was as much a critique of unbridled consumerism as horror picture. He also had the distinction of directing Bette Davis in her final film, on which she worked just one week, Wicked Stepmother (1989). Cohen's screenwriting talents and budgetary efficiency have brought him work on larger-scale studio projects, notably I, The Jury (1982), on which he was replaced as director), Best Seller (1987), and Maniac Cop (1988). He wrote the screenplay for 1993's mainstream thriller Guilty as Sin.